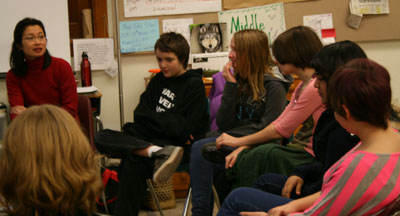 As I entered my third year of conducting community-building Circle of Power and
Respect (CPR) meetings with sixth graders, I wanted to know what my students
thought of the meetings.
My Developmental Designs-trained colleagues and
I agreed it was time to collect student data about our CPRs. In September, we
surveyed 41 sixth graders in our advisories: approximately 15 students from each
class. We found their answers very insightful and helpful.