"Raise your hand, Terrance-and no blurting!" This is what I heard over and over when I was in middle school. I got in trouble again and again for calling out answers. I was surprised and confused about getting in trouble so often for "blurting" out. It seemed that my eagerness to engage was regarded as a behavior problem.
To this day, I do not understand why hand-raising is the dominant method for managing class discussions and conversations. The Developmental Designs approach has room for all sorts of cultural, temperamental, and intellectual variety among students by teaching an array of techniques for structuring academic discussion.
In the African-American community, there is a way of knowing and learning (a method for distributing knowledge and information) called call and response. This simple, powerful method rests on the idea that learning is rhythmic; it goes back and forth, teacher to student to teacher, student to student, over and over. Unfortunately, this way of learning isn't widely recognized in current professional educational dialogue. However, the Developmental Designs practice Managing Conversations recognizes that there are many ways to have discourse in the classroom. Some are rooted in structured class discussions, and some reflect and build on the strengths of students in our diverse classrooms.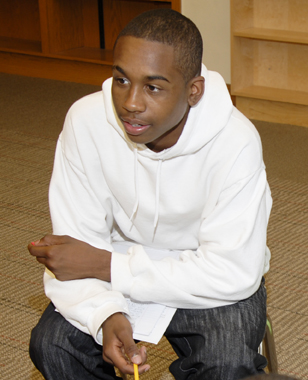 Ann Larson Ericson, a Developmental Designs teacher and fellow blogger, recently talked about how she uses Turn and Talk, one of the Managing Conversations structures, as a way of keeping discussions lively, and how this practice helps empower and engage all her students. Another teacher describes how she uses Kitchen Table Top, a conversation structure that encourages spontaneous talking, to great success.
If my teachers had used Turn and Talk or Kitchen Table Top or other Developmental Designs techniques for discussion, I wonder if I would have been criticized less frequently while becoming more engaged and empowered in classroom discussions and conversations.
As teachers see more and more diversity among their students, they need a variety of techniques to help students learn. Discover those techniques in the Developmental Designs approach.
Dr. Terrance Kwame-Ross is the former Executive Director for The Origins Program. He teaches at the University of Minnesota and previously taught in the St. Paul Public Schools. He co-founded and served as principal for four years at New City Charter School in Minneapolis, Minnesota.
Posted September 2013
Read more posts from the Developmental Designs blog.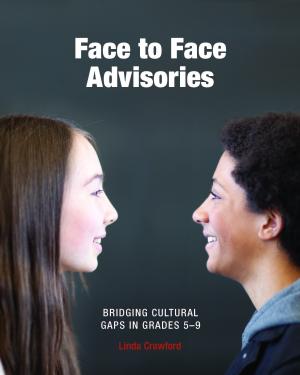 Contribute to positive social changes both in and out of the classroom.
Examine social and psychological dynamics that tend to push us apart, and identify changes that can pull us together. Order Face to Face Advisories here.