Now that the school year is in full swing, students know and appreciate
many of the routines and rituals of our class. This is the time I begin
to give my sixth-graders more responsibilities in the classroom.
One of the best ways to have students work on their responsible
independence is by letting them take over running the Circle of Power
and Respect (CPR). But because CPR is such a key community-builder and
tone-setter, this transfer of responsibility must be done carefully. We
can't do it if students aren't ready to lead a quality CPR, as well as
show respect to those who take on the responsibility.
Last week, I
spent my entire "Advisory Plus" period (we get one longer advisory
period per week) talking about our plans for student-led CPRs and having
each student work with a graphic organizer to plan a meeting (every
student leads at least one meeting in the fall, either solo or with a
partner). During the planning period, the kids were excited to be given
this responsibility as well as a chance to pick the activity they have
been dying to play (here comes Wax Museum!).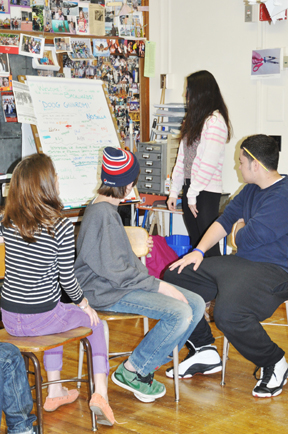 Starting next week, students will run two meetings per week. Once
everyone has managed a meeting, people can request to do so again (of
course, they must submit their planning sheets to me).
In addition to using the graphic organizer, here are some tips that improve chances of success:
1) Allow students to work alone or with a partner, but not more than one partner, because of the "too many cooks in the kitchen" rule.
2) Ask questions about their plan to make sure it will work and they have thought it out carefully-for example, "How will you pick the narrator for Wax Museum?"
3) Make sure the class knows that only you manage behavior. CPR-runners can set expectations but should not redirect other students.
4) Allow as much choice as possible. If something flops, be sure to reflect with the class and learn from what happened.
Student-led CPRs are without a doubt a phenomenal way to build student leadership and communication skills. And when they go well, sometimes it's a bunch of fun to just relax and play the game!
Read more about student-led CPR in this excerpt from The Advisory Book.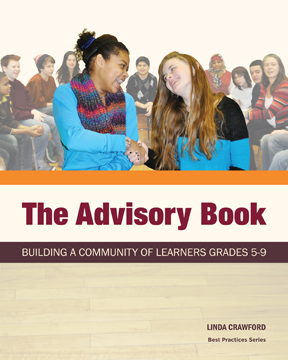 Eric Charlesworth is a sixth-grade mathematics teacher and advisor at Paul Cuffee Charter School in Providence, Rhode Island. Recently, he obtained principal certification. He has practiced the Developmental Designs approach in middle school for eight years.
Posted November 2013
Read more posts from the Developmental Designs blog.