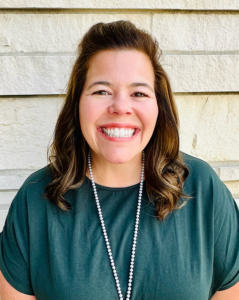 She/Her
High School Developmental Designs Facilitator
Wisconsin
In addition to being a Developmental Designs facilitator for Origins, Jen Bien is also an Instructional Coach at Middleton High School in Wisconsin. Prior to being an Instructional Coach, she was a classroom teacher for over 16 years. She earned her degree in education from Indiana University, and began her career teaching Speech and Theatre and Social Studies, and coaching at a high school on the Southside of Indianapolis, IN. After moving to Madison, WI she worked for over a decade in Alternative Education at Capitol High and Middleton Highschool teaching Social Studies and English to 11th and 12th grade students at-risk of not graduating. It was in these spaces that she developed a passion for engaging all learners, particularly those who are hard to reach. Additionally, studying curriculum and instructional design and earning a Masters degree in these areas, helping to build a robust alternative education program in Madison, and participating in several instructional leadership roles allowed her to develop a deep understanding and love of examining and building meaningful, coherent, and engaging curriculum for all learners.
She currently lives and works in Middleton with her husband, three daughters, and two dogs.